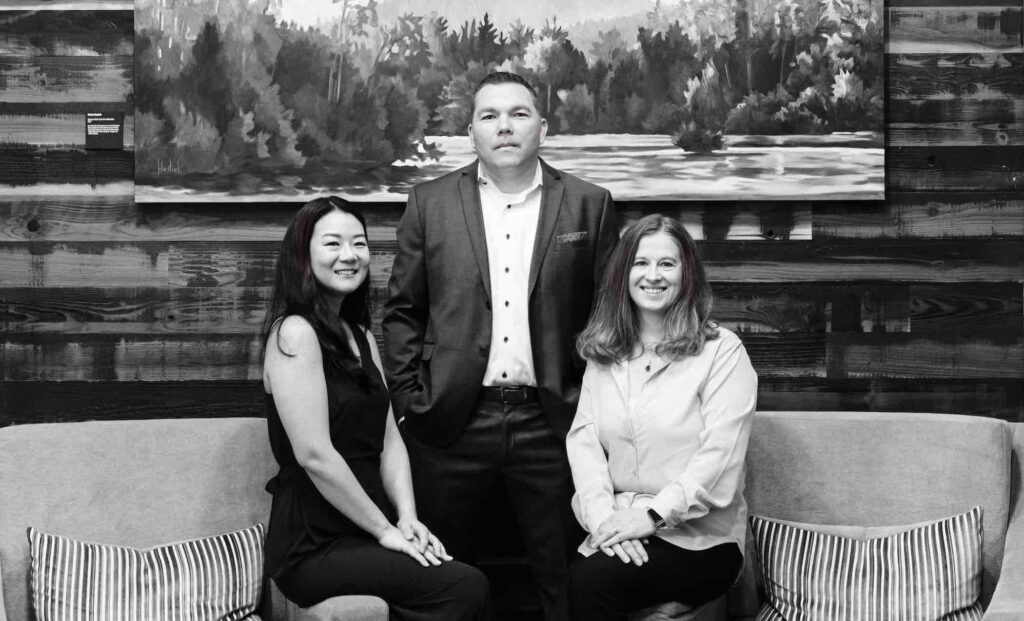 PERSONAL CONNECTIONS • MARKET EXPERTISE • INTEGRITY AND HONESTY
Aaron Bloom Real Estate Group (ABREG) epitomizes passion, hard work, and creative service in every detail of your real estate transaction. We believe in competency and integrity at all times in all our relationships with our clients. Specializing in residential sales and development, ABREG is an all-inclusive real estate group equipped to effectively manage your real estate needs. We pride ourselves on being industry experts and at the forefront of the ever-changing real estate industry. We're not a brokerage. Our team is proud to be part of the Windermere group, and we're based out of the Windermere office in Eugene.
What are the benefits to home buyers/sellers? When a client hires the team, they have more people working for them, which makes things faster, easier, and more efficient. If I am unavailable to show a house, another team member can do that. When we take a new listing, every agent on the team is actively searching for the right buyer. Paperwork is processed quickly by the administrative professionals, so there won't be any delays because the agent "hasn't gotten around to that yet."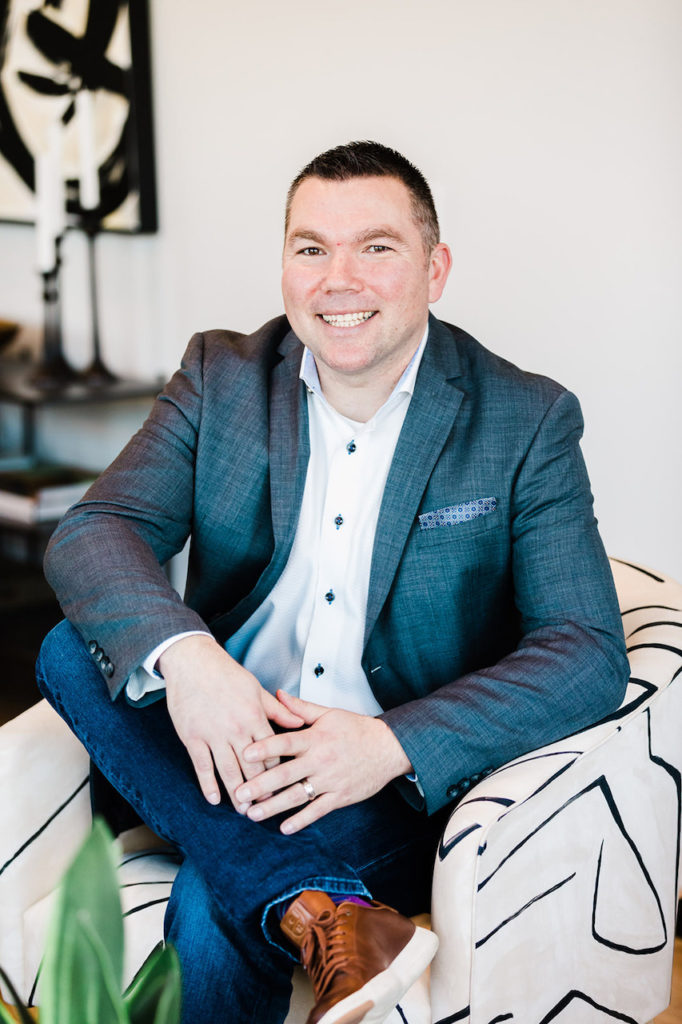 Aaron Bloom is one of Eugene's most trusted brokers, counting among his clients numerous distinguished business and community leaders. A member of the Windermere team, Aaron works with individuals, investors, and developers interested in the city's most coveted properties and makes sure all clients get the best service possible no matter the price point.
Aaron is ranked among the top producers within the Windermere Team in Lane County and with more than $22 Million in sales in 2018 , and had been ranked top 10% within Windermere and Lane County for 2018, 2019 and 2020.
A high-touch broker known for his extensive market knowledge and his unmatched devotion to clients, Aaron's success is based almost exclusively on positive referrals. He earns the respect of his clients by working tirelessly on their behalf and by always offering them candid advice. Aaron also utilizes professional high-end services to best represent your home/property in the market with his customary attention to detail and passion for perfection.
Aaron is deeply connected to Eugene. Born and raised in the community. Aaron supports numerous local organizations and charities—including Ophelias Place, Eugene Ballet, Kidsports, Boys and Girls Club, Bridgeway House, Erin's Kitchen and Windermere Foundation.
When he isn't working, Aaron enjoys spending time with his wife Sarah and their 4 children, traveling to visit family on Oahu, helping his middle school kids Ivy(12) , Harper( 12) and Brody(13) by coaching sports or supporting their small businesses, snowboarding with his high school son Noah and middle school son Brody. His family vacations in Bend multiple times a year and Aaron is never afraid to start a DYI project at home….. finishing a DIY project is another story. His wife Sarah is his biggest supporter with work and family and she is the main reason he started a career in Real Estate. Weather it is his team at work or his family at home, encouraging and helping make people's lives better is what keeps him going each day.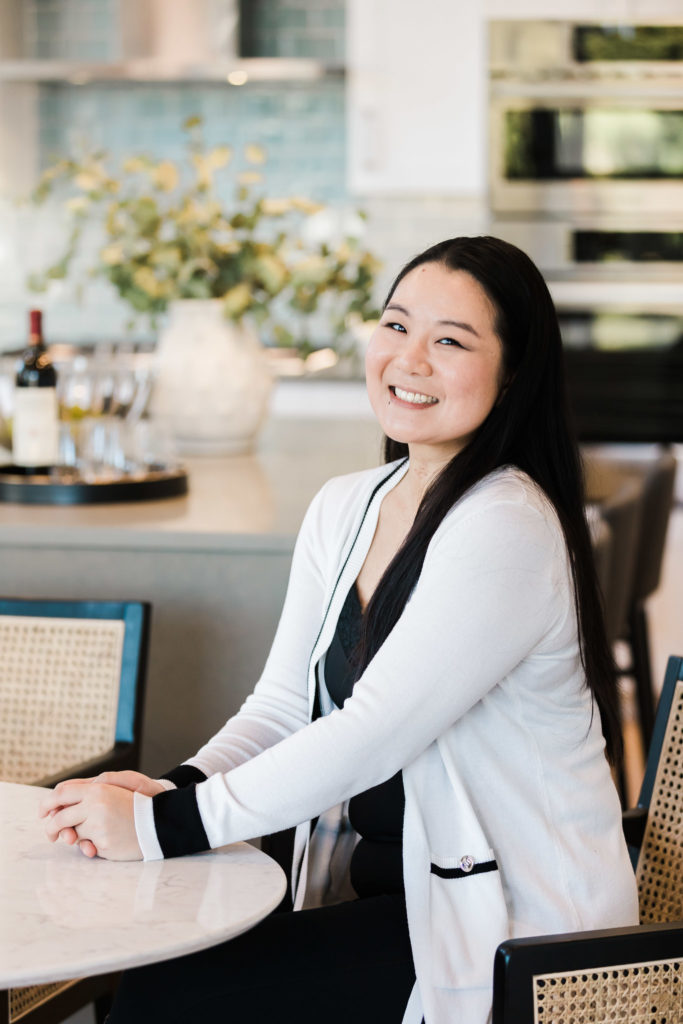 Born and raised in Fremont, California, Jessica has always been a CAL girl! Jessica and her husband met in the Bay Area and they have two wonderful and active boys! They moved to Eugene in the Fall of 2020 so their boys could grow up in a family friendly environment and they've since embraced everything Eugene has to offer! Jessica enjoys checking out their neighborhood on two wheels, and they appreciate the smiles and hospitality from their neighbors.
Jessica loves being a part of Aaron's group, and works hard to ensure the team can focus on their clients. She enjoys meeting clients and documenting their needs and their real estate journey. She takes care of the team so that Aaron and Zoe can take care of you!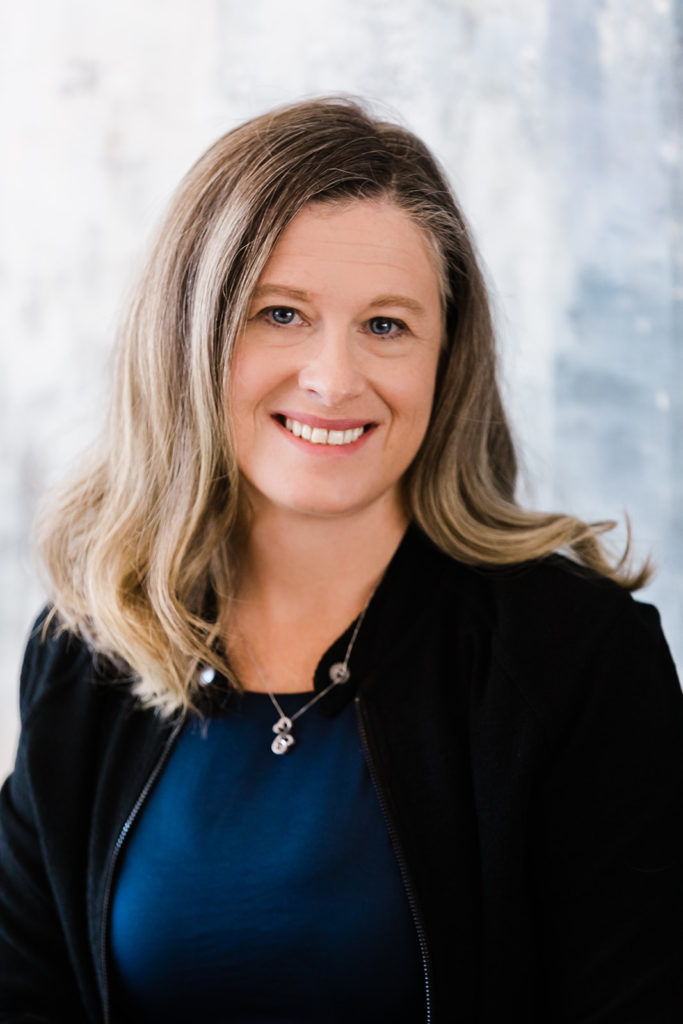 Having spent the lion share of her career in different real estate roles, Melissa is uniquely qualified to deliver insightful, people-first service to each Aaron Bloom Real Estate Group (ABREG) client. Meticulous and exacting, Melissa is exactly who clients envision as their ideal Transactions Coordinator. At ABREG, once you are under contract, Melissa will make sure all your communication happens in a timely manner and you are kept informed through the entire transaction with any new updates to ensure seamless and timely service.
A transaction has a start and finish, but my client relationships are for life.
Aaron Bloom
Kind words from past clients
Aaron did a wonderful job selling our home and helping us buy our new home, that was the easy stuff. What really sets Aaron apart is his attention to detail and his true desire to make sure that we were making the right smart decision. This is the first older home we have purchased and there are so many things to consider. I was very confident that Aaron had all of our bases covered, at times I felt like he was trying to talk us out of buying the home but in all reality he was trying to make sure we made the best decision for our family. Aaron is a guy that you want to have in your team. He is trustworthy, works hard and genuine. I will never buy another house without the protection and care of Aaron Bloom. Thank you Aaron, you rock!
Aaron Bloom restored my confidence in real estate agents. I grew to trust Aaron as I saw that he was truly working for us! He was always available, offered us very sound advice, and set our sale up for success by creating a high quality video of our home. We said to ourselves many times, we got a deal that wouldn't have happened without his help and expertise. I would jump at the chance to have Aaron Bloom as your real estate agent.
Aaron was amazing! He was prompt, extremely knowledgeable, very professional, courteous, and patient. Being the first house my husband and I have ever sold, we were nervous about the process and without Aaron we would not have been successful. He was honest and so helpful throughout the entire process; as we prepared to sell our home he walked us through what to do, and he was there with us until the end when papers were signed and the sale was closed. He always got back to me immediately with any questions or concerns. I would not consider using anyone else if I were to sell another home. We are very grateful to Aaron!
Aaron made the process of buying the house we'd lived in for 9 years from our landlord as stressfree as humanly possible. He is very knowledgeable about the area and very willing to adapt to my family's idiosyncrasies. We never felt like we were getting cookiecutter service; it was always clear that Aaron cared about getting us the best situation possible. He was wonderful to work with and I recommend him highly.
Aaron had recently sold a couple of other houses in our Eugene neighborhood (Southwest Hills) so we believed he would have good local knowledge. He did not disappoint! Aaron would work hard to generate multiple offers by contacting agents he knew with clients interested in our house. In the end, we did have two offers that helped our position as sellers to negotiate with the final buyers. Because we had moved out of Eugene five months earlier than our house sold, Aaron took responsibility for making sure the house was maintained by always letting us know if work needed to be done and helping us find someone to do the work (i.e., snow plowing, gutter cleaning). Aaron always listened to us and worked with our concerns and suggestions to help make the sale go through. High end homes take a long time to sell in Eugene, but Aaron never gave up and kept us motivated.
Excellent support from start to finish. We were dealing with a pretty difficult transaction and a property not officially on the market. As a result, we were in a position of defining and meeting both the seller and buyer expectations in this transaction. Having known Aaron previously I had zero concern about his understanding of our desires as it relates to this transaction and he executed the transaction exceptionally well. Couldn't have gone better.
Aaron Bloom was such an amazing real estate agent. He was very realistic with his expectations of how my house should look for a top dollar sale. His resources for repairs and updates were reasonably priced and very reliable. The marketing strategies were so creative, making my house stand out above the rest. He sold the house in 4 days for over asking.. Moving is never fun, but the seamless sale and his dedication made the process so much easier.
Aaron was amazing to work with. He was professional, timely, efficient and communicated every step of the way. He organized and coordinated all maintenance, lawn, repairs, inspections and had a reasonably priced crew readily available to work on house for repairs, paint, construction and clean up to get property ready for sale. I live 2.5 hours away and did not have to make back and forth trips. Aaron took care of everything. I have worked with many Realtors and Aaron is above and beyond the best.
I felt like I was dealing with family. He's a good man. Cares about the needs of his clients.
This was a complicated sale, due to circumstances out of both Aaron's and our control. Aaron persevered to meet deadlines and never wavered in his commitment to see things through. Aaron called with weekly (if not more frequent) updates. He handled the complications calmly and promptly. We called Windermere because we saw that they had many listings in the area where our property was located. We did not specify an agent when we called. Aaron was the first person we talked to and once we met him and looked over the property with him, we felt he would be a good fit for us and our property. We especially appreciated all of the work he put into getting our property advertised to the fullest extent. Once on the market we had two full price offers within a week.
I would give Aaron 10 stars if I could. Aaron helped me sell my condo in downtown Eugene this past summer. He kept me on task as I sorted and prepared to move my belongings, and even came and helped out when he could. He comes with a full team who can help with moving, touch-ups, minor repairs, staging, marketing, etc., and the resources to solve just about any problem that pops up. His energy, creativity, and marketing skills resulted in a desirable product that not only sold very quickly, but also sold for more than the listing price. I loved working with Aaron, and would not hesitate to recommend him very highly to anyone wishing to sell their home.
Aaron was very professional and worked hard at selling my property. He used social media, advertising, and MLS to make the property more accessible to all buyers in the market place.
He had sold properties in my neighborhood very quickly. Excellent agent. Highly recommend.
Professional, thoughtful, thorough, responsive, and with a very good 'finger on the pulse' of the market. Excellent experience.